PPIH Sustainability
Based on our corporate principle "The Customer Matters Most", PPIH promotes ESG and strives for sustainable growth to continue to be a chosen store that pleases the customers.
Basic policies and materiality for ESG promotion are disclosed in Passion 2030 (Medium-to-long term new management plan).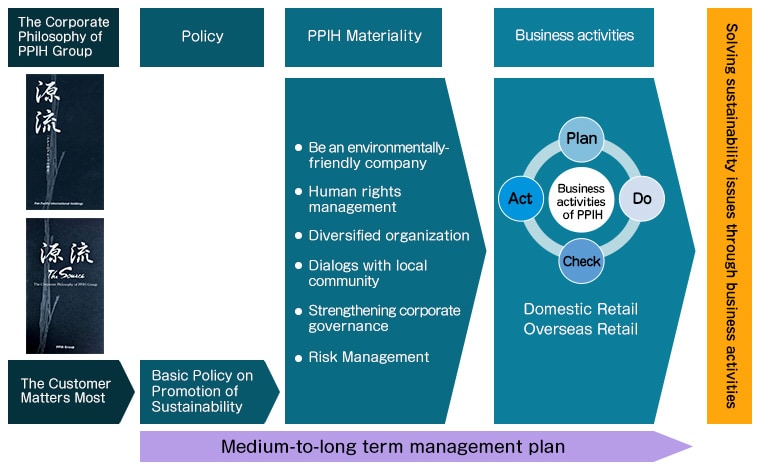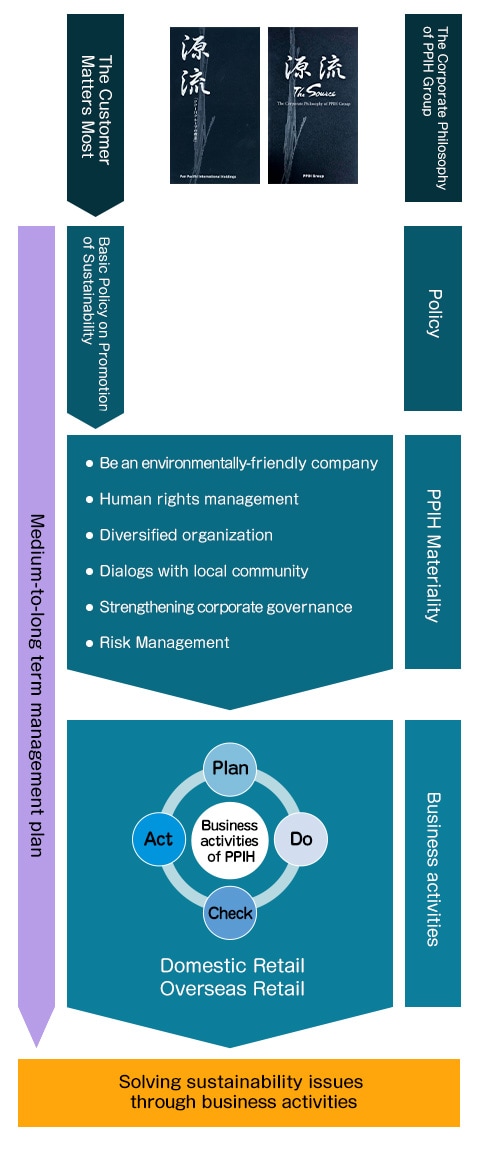 ESG Promotion Framework (as of October 2020)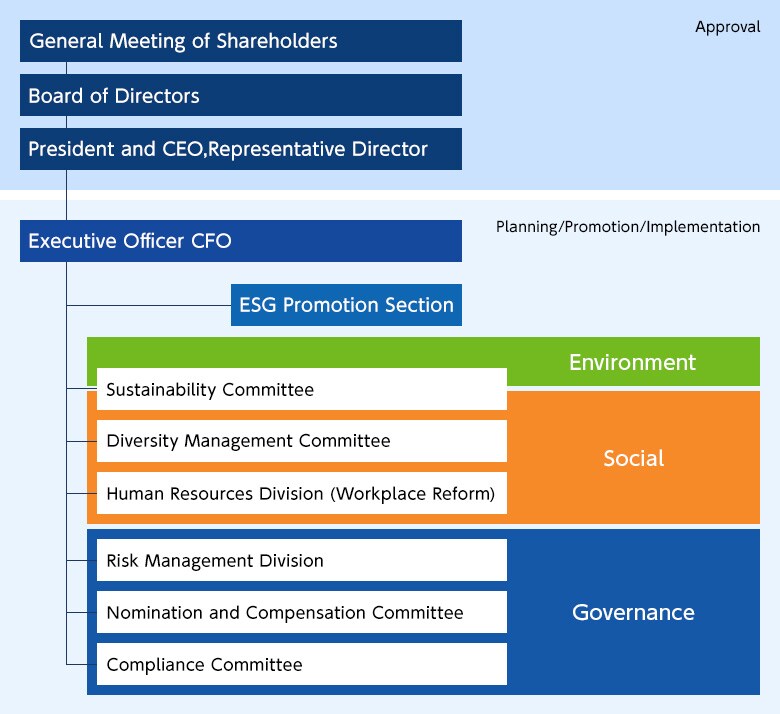 The Stakeholders of PPIH Group
The PPIH Group places importance on dialogue with various stakeholders based on its corporate philosophy of "The Customer Matters Most" in its global business activities. We believe it is important to provide information on the activities of the PPIH Group through the following methods of dialogue, recognize expectations and concerns received from stakeholders, and promptly improve and respond to them. The PPIH Group will continue to promote sustainability while reflecting the opinions of its stakeholders in its business activities, aiming to improve corporate activities.
Stakeholders
Main Methods of Dialogue
Customers
Store promotion, over-the-counter events
Provision of information through official websites, official SNS, and dedicated apps
Customer questionnaires and representative inquiriesa
Business Partners
General assembly of business partners
Dialogue with the WEB Business Negotiation System
Partner-only hotline
Stakeholders/Investors
Shareholders' meeting, IR briefings, IR meetings
Information site for investors
PPIH reports, integrated reports, ESG data books
Local Communities
Local residents' briefings and communication with local governments
Social contribution activities and volunteer activities
Employees
Dissemination of information through in-house portal sites and internal reports
Internal reporting window, employment satisfaction questionnaire
Salary interview, communication interview
"The Source" training and seminars