Next generation development and support activities
Organizing environmental education through on-site lectures
The PPIH Group, which aims to strengthen dialogue with local communities, conducts on-site lectures for children. In areas where UNY stores are located, we visit elementary schools, children's halls, and other facilities where children can learn about and experience environmental issues, and introduce the environmental activities conducted at the stores in a lecture on the theme of "SDGs through Earth-friendly Shopping.
We try to take people's interest in environmental issues while having fun through familiar "shopping" activities such as the know-how of the recycling system, games to find environmental labels using stationeries, and how to make eco-bags using furoshiki.
Also, by having the people share what they have learned with their friends and family members, the people will be contributing to creating an opportunity for them to be more eco-conscious.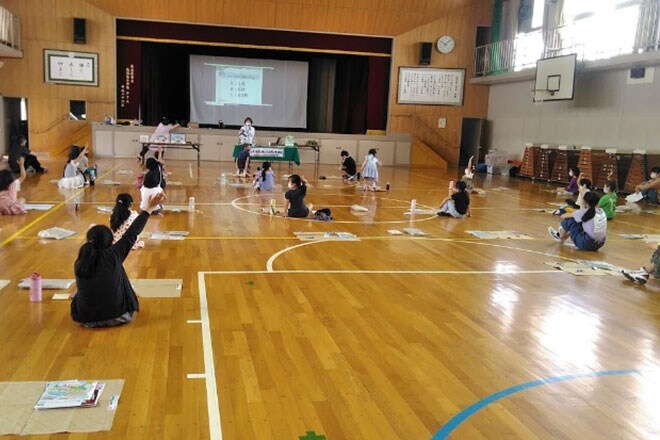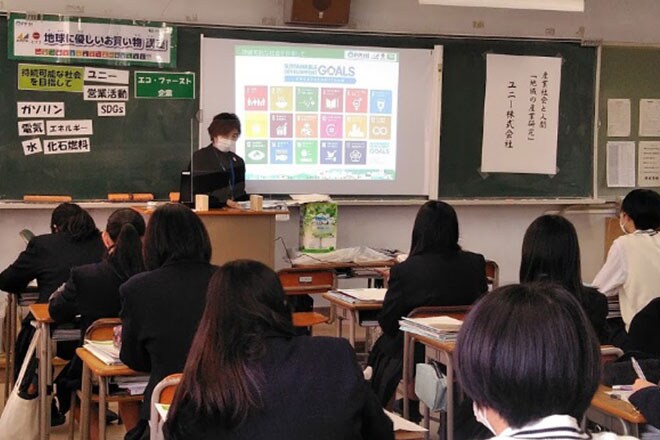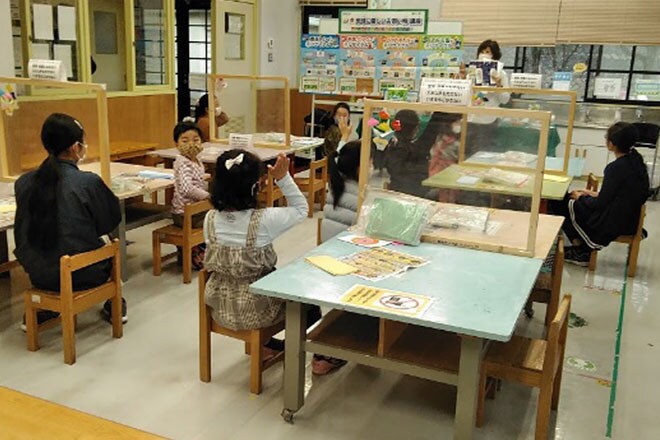 ■October 22, 2020 Iwakura Sogo High School 25 students
■March 28, 2021 Toyohashi Traffic Children's Center 10 students
■June 6, 2021: 30 students at Biwajima Elementary School in Nagoya City
(* Results for the fiscal year ended June 30, 2021)
Joint project on aquarium maintenance
PPIH Group stores are equipped with large water tanks where customers can view tropical fish from Palau free of charge, which provides enjoyment and healing to customers.
The maintenance of this water tank is also an educational opportunity for students studying marine life ecology, in cooperation with TCA Tokyo ECO College for the Animals as a "Joint Tank Maintenance Project".
We strive to maintain a clean and comfortable water tank environment and feed the fishes, while also contributing to the development of the next generation.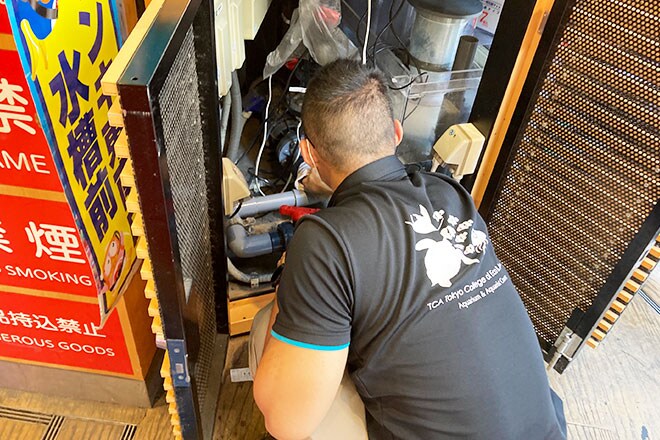 ■2019 Acceptance record: 15 ppl
■2020 Acceptance record: 30 ppl
The project is being implemented at five Don Quijote and MEGA Don Quijote stores in the Kanto metropolitan area.
Support for the "National Children's Essay Contest on Disaster Prevention"
In order to support disaster prevention education for children, the PPIH Group has been sponsoring the "National Children's Essay Contest on Disaster Prevention" since 2020.
The purpose of this contest is to encourage children to discuss disaster prevention with their families and friends on a daily basis, so that they can take action to protect their own lives in the event of a natural disaster.
International Exchange_Support for Japanese Language Education
In order to support the promotion of mutual understanding and cultural exchange with foreign countries, the PPIH Group is a co-sponsor of the "Japanese Language Essay Contest for Chinese Students" and the "Japanese Language Presentation Contest for Indonesian High School Students" sponsored by the Japan Foundation.
In addition, the Yasuda Scholarship Foundation, established by PPIH founder Yasuda, provides scholarships to outstanding students after an interview selection process. By supporting such concours, we are contributing to the promotion of international cultural exchange.
【Sponsor Achievements】
■Sponsoring the "Chinese Language Essay Contest" every year since 2011
■Sponsoring "Japanese Language Presentation Competition for Indonesian High School Students" to be held in 2019, 2020, and 2021
Support for sports promotion
In order to support the sound development of children through the promotion of sports, the PPIH Group co-sponsors competitions organized by the Japan Wrestling Association, a public interest incorporated foundation.
In addition, as the title sponsor of the beach wrestling tournaments held in Summer and Fall, we provide many children with opportunities to compete and contribute to the discovery and development of wrestlers with hopes for them to represent Japan in the future.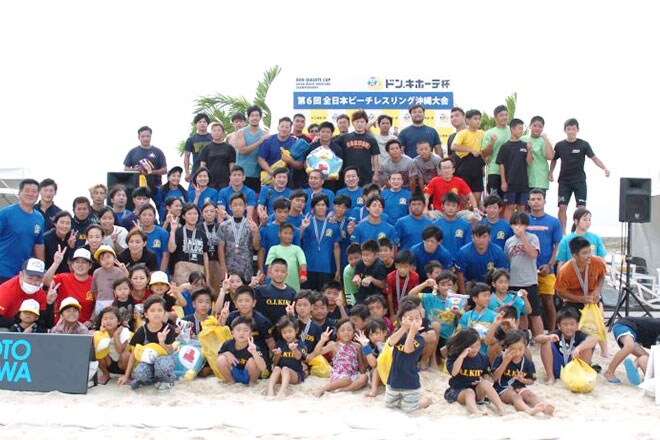 【Sponsor Achievements】
■Annual sponsorship since 2005 (confirmation required)
The 5th Beach Wrestling Okinawa Tournament" in 2019