Support activities adapted to the "with Covid-19" era
The PPIH Group is committed to providing support and training for children. With the COVID-19 raging around the world, children were forced to stay in school even though hygiene products were extremely difficult to obtain at the beginning of the outbreak.
Under such circumstances, PPIH considered what we could do to support the safety and security of children, and a total of 33 stores in each region held consultations with local governments, neighboring schools, and medical institutions, and donated hygiene products such as alcohol hand gel and food to needy households according to the circumstances of each region.
We also donated food and other items that can be easily consumed to the medical personnel fighting on the front lines of the Corona disaster.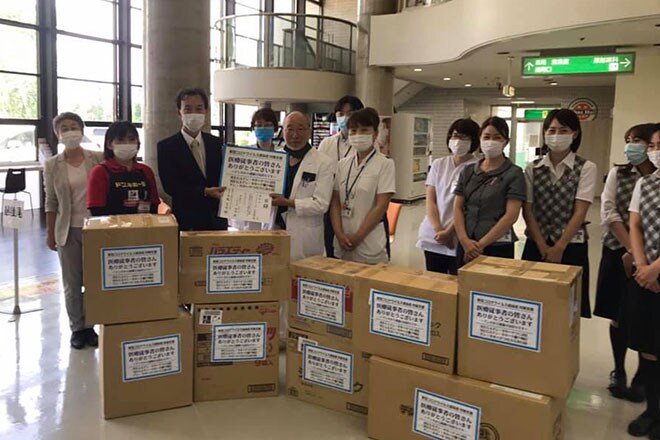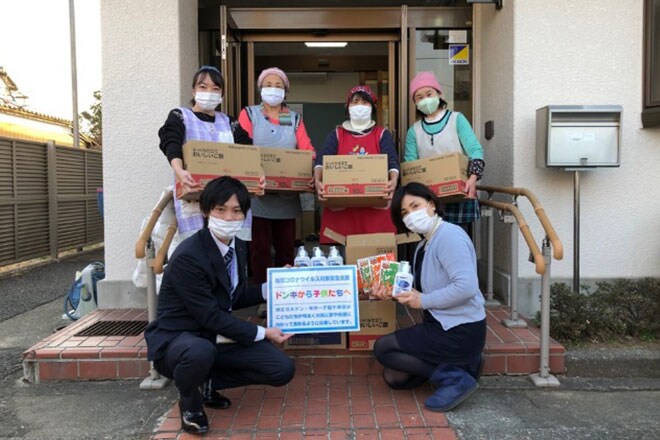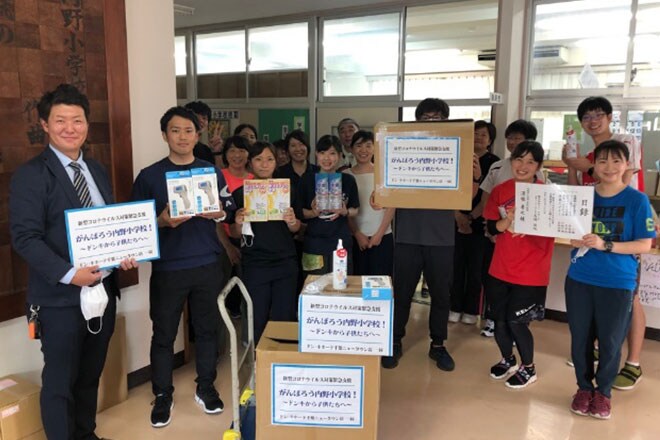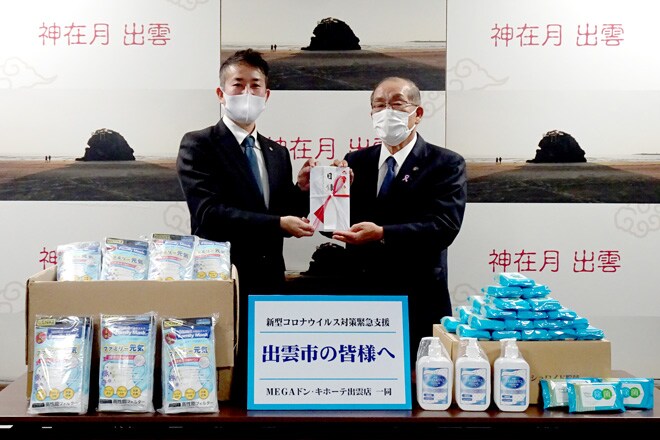 ■Implementation period
March 2020 - April 2021
■Number of stores
33
■Number conducted
66
■Donation value
approx. 10 million yen
【Breakdown of Donation Recipients】
■Local government
24
■Schools
29
■Neighboring facilities (facilities for the physically challenged, children's cafeterias, etc.)
6
■Neighboring J-League teams
1
■Medical institutions
6
Using Remote Lesson to support Eduation
The PPIH Group conducts work experience and on-site classes at Don Quijote stores, with raw educational materials, with the goals of children, who will be the leaders of the next generation, learn about work and become interested in working.
Due to the effects of the corona disaster, it was difficult to conduct the classes on site, so we conducted the classes remotely by using a live camera.
By broadcasting live images of the store, we are able to provide classes with a sense of realism and creating opportunities for students to experience the fun and excitement of business while in the classroom. To gain interest in the retail industry, we will continue these activities while responding open minded to the changing of times and environment.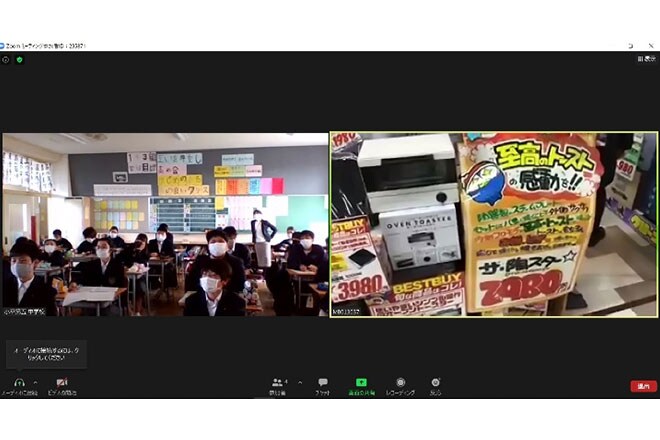 ■February 18, 2021 Kodaira Daigo Junior High School
Supporting Local Businesses
As a community-based individual store management, PPIH aims to attract customers from the local community, meet the diverse needs of customers on a daily basis, and become a store that is indispensable to their daily lives, and actively involved in contributing to the local economy and revitalization of local communities.
We collaborated with local businesses (restaurants) whose sales had declined due to the Corona disaster, and manufacturers who has excess inventory, and create opportunities for them to offer their products in PPIH Group stores.
We will contribute to the revitalization of each region in cooperation with local companies by taking advantage of the community-based characteristics of PPIH Group stores in each region.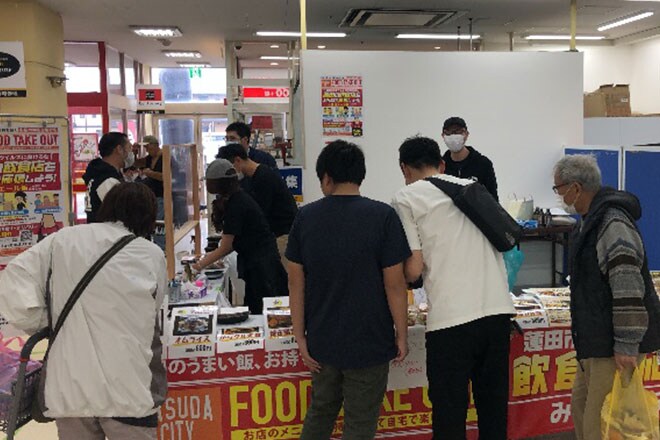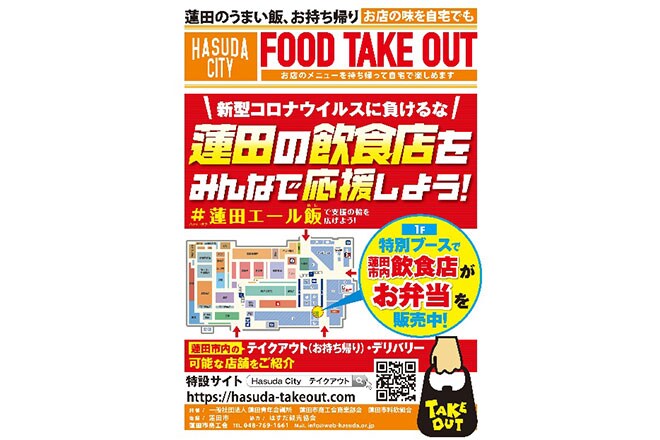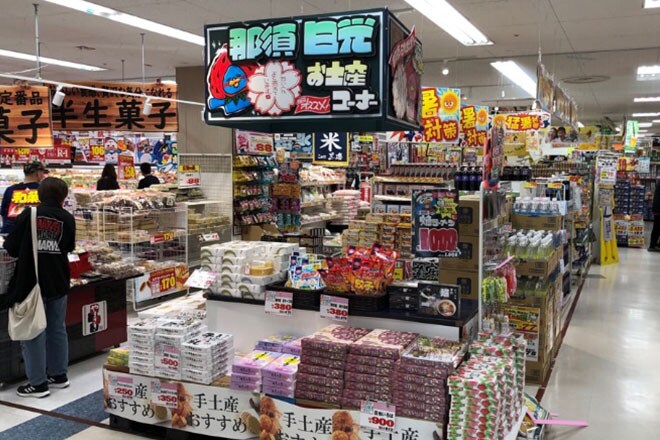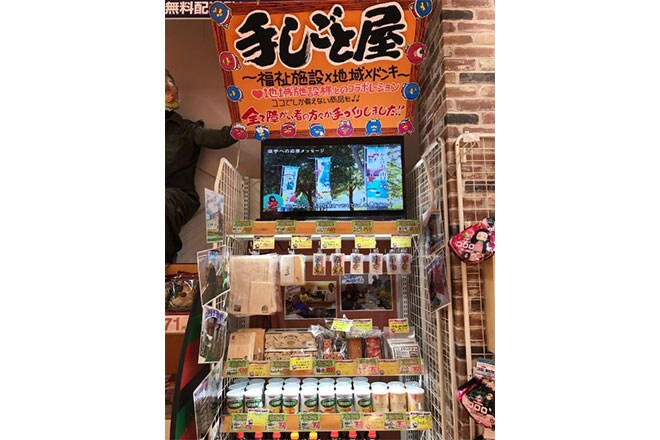 ■MEGA Don Quijote Ise Ueji
Support sales of products from facilities for people with disabilities
■MEGA Don Quijote Kuroiso
Sales of excess inventory (Nikko souvenirs) at local businesses
■MEGA Don Quijote Hasuda
Lunch box sales at local restaurants
■Other stores in Tokyo selling boxed lunches in support of nearby restaurants.